The First Duty is to Remember
The Beirut Veterans of America (BVA) was established in 1992 by Beirut veterans who wanted a fraternal organization. They were dedicated to keeping the memories alive of those comrades who paid the supreme sacrifice in supporting America's quest for peace in Lebanon. They chose "The First Duty is to Remember" as their motto. The History of Lebanon is one of years of violent tumult mixed with centuries of peace. An ancient country, its roots go back to the first sailors of the world. The United States Marine Corps made its first visit in 1861 and its last, very recently in 2006.
Heirloom Arms LLC is proud to announce its partnership with the BVA. Together we have combined to produce a custom engraved 1911 .45 ACP pistol that captures the legacy of all the comrades who served. Utilizing 24 Karat Gold, Nickel and Black Copper, the different layers of plating bring out the iconic images. This type of firearm is to become a family heirloom and speaks to the motto "Our First Duty is to Remember". Not only is the legacy of brave souls captured in steel but it also gives back to the BVA. Heirloom Arms LLC has pledged a donation for every pistol sold to the BVA. This supports the organization to continue its mission.
Heirloom Arms LLC is proud to partner with the BVA and offer this custom engraved 1911 pistol. For each sale, a donation will be made to BVA to support their mission.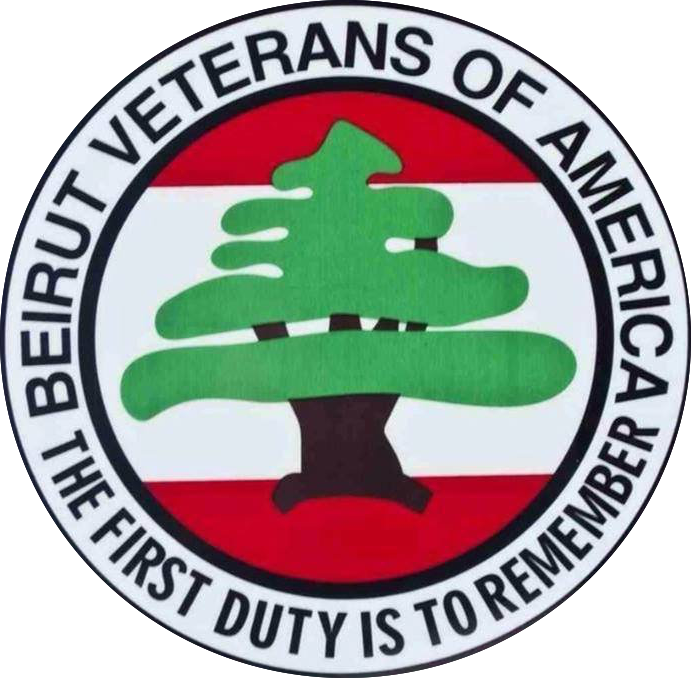 The pistol will be offered in 2 different finishes. The first choice is the full gold version and the second choice is the black version. Each pistol has the ability to be personalized. On the right grip, the banners can be filled with phrases, words, years and/or numbers of your choice.
At Heirloom Arms LLC we believe that everybody deserves the chance to own an heirloom firearm. We offer multiple payment plans that work best for you and do not charge any interest. Each firearm is fully functional and will need to be shipped to a licensed firearm dealer. You can choose the location or we can help you find one closest to you.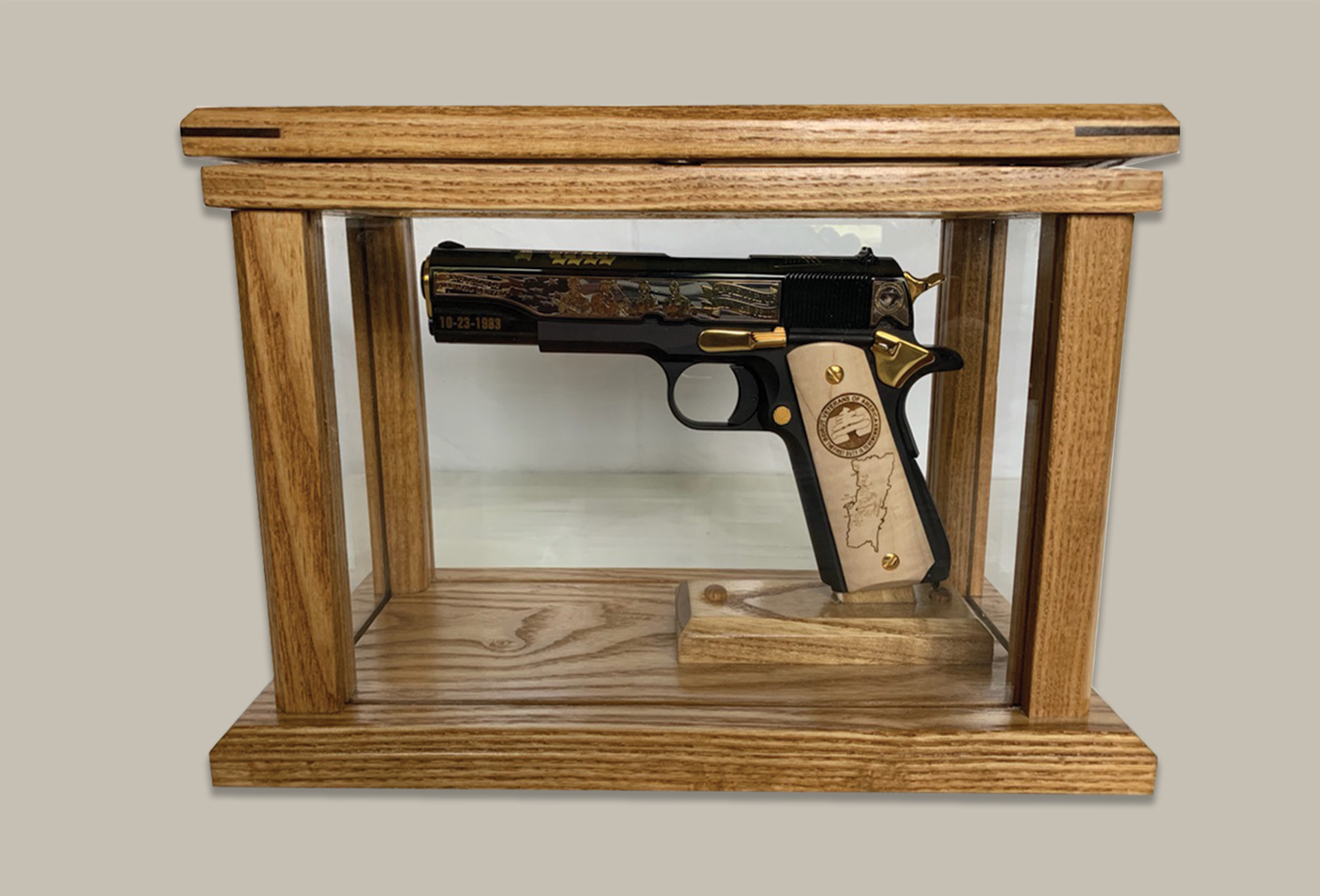 Custom Glass Display Case is available for purchase with this edition. These cases are handmade in Encampment, Wyoming and made from Ash. It has a hinged lid and comes with glass walls and ceiling. When purchasing your limited edition Beirut Veterans 1911 pistol, ask us how you can purchase this unique display.