In honor of the Cowboy State, we are proud to release the Wyoming Territory Revolver. With the Wyoming Territory being over 150 years old, there are key icons and events that have shaped the Wyoming heritage. Key icons such as Guy Holt who rode Steamboat and Jim Bridger, one of the first explorers to map the area. The ranching legacy that has produced generations of proud citizens. The mining industry that has boosted the economy for decades. Needless to say, Wyoming has an iconic culture that is a one-of-a-kind.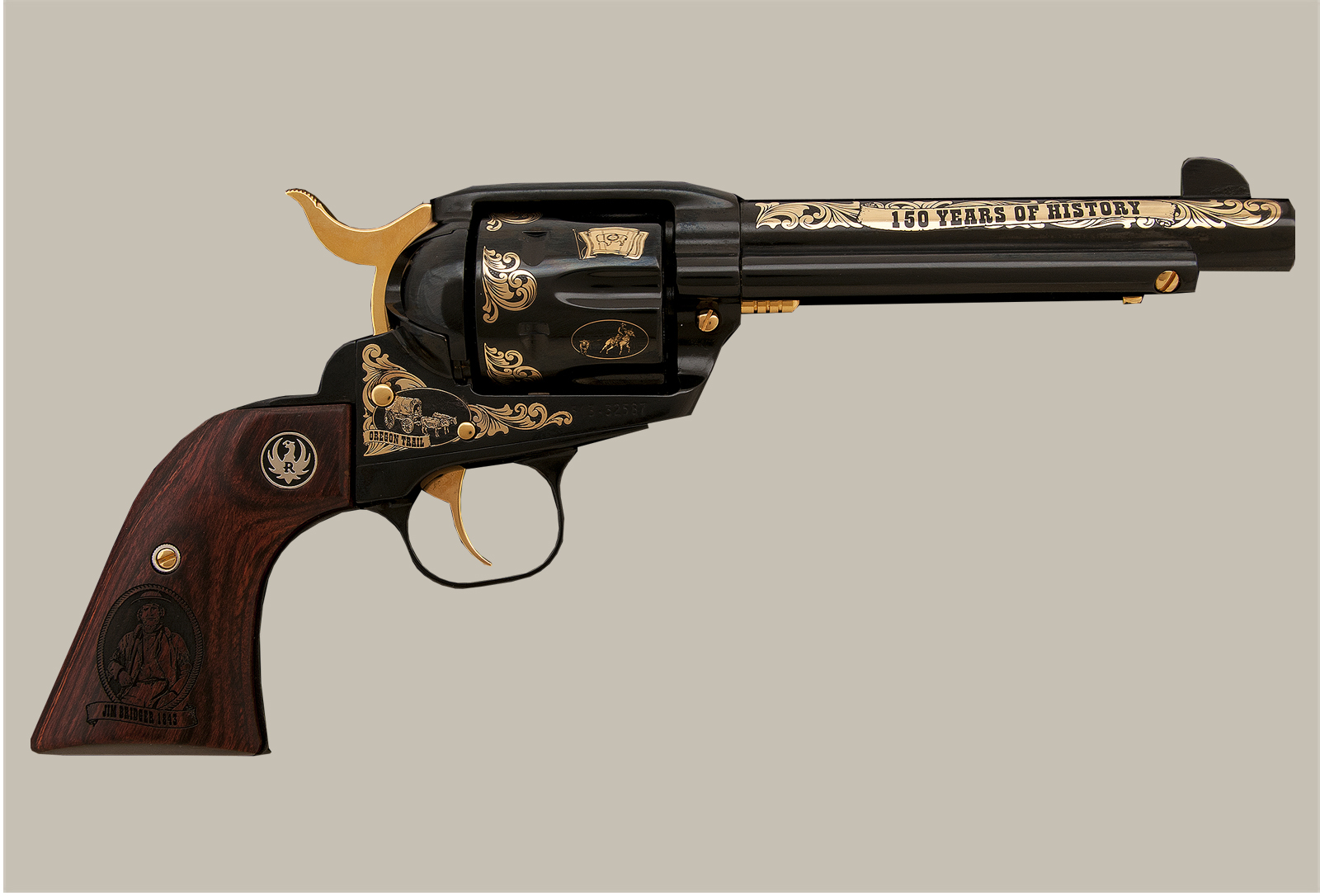 No cowboy is complete without his revolver. The Ruger Vaquero is an American made, single action revolver that has been a reliable choice for shooters since it was introduced in 1993. The Vaquero is known as the workhorse in the SASS Cowboy Action shooting competitions. This six shooter has proven itself time and time again. Utilizing 24 Karat Gold, the artwork is engraved onto the metal. With the edition limited to only 86 revolvers to ever be made, this will be an heirloom item to own.
This edition will be limited to only 86 revolvers. Each one will receive its very own edition number which will be engraved on the bottom of the grip frame.